About Us
VISION, DIFFERENCE & TEAM
We offer a range of staffing services, all designed to help your company reach its potential. Whether you're looking for one person or multiple people, we have you covered. Our services work with the hiring needs of your company so you can get precisely what you need.
Each company is unique. A one-size-fits-all approach will never help your business reach its full potential. Walker Hill Consulting delivers custom solutions tailored to fit your growing company and its unique staffing needs.
At Walker Hill, our mantra is "Listen,Consult, Solve." We appreciate that each step of the engagement is dependant upon the other.
With twenty years of experience working in the Engineering and Construction industries, we have the acumen and know-how to match the right person to the right job. We pride ourselves on putting an excellent candidate together with a growing client company, making sure the fit is mutually beneficial.
OUR DIFFERENCE
Why Work With Us
As with our clients each candidate is treated professionally from the initial screening, to the interview and eventual hire. There is a single point of contact throughout the entire process. You will experience a hassle-free recruiting process, shortened hiring cycles, measurable results and the kind of service delivery you'd expect from a specialist consultancy.
Working with a company that has longevity in the staffing space can be a big benefit when you can tap into our knowledge and experience. We offer our clients a customized full cycle recruitment service, tailored specifically to their individual needs to retain the best talent for their organization to successfully grow.
With the highest level of commitment, sense of urgency, confidentiality and professionalism we strive to uphold with every candidate and client.
Bruce is a staffing industry expert with 20 years of successful business and recruiting experience. From business development to full life cycle recruiting, Bruce has proven the ability to build and foster relationships with companies and candidates. Starting his career as a Recruiter with the Fluor Corporation, Bruce provided contract placement, contract-to-hire, permanent placement, and managed services to multiple sectors and industries in all 50 states. He quickly progressed into a business development role before taking over Flour's Energy Division.
With experience managing successful staffing branches in Energy, Aerospace and Heavy Industrial. Bruce understands that there is much more than a resume when it comes to finding a correct match for a client. With a 2-pronged approach Bruce interviews his client companies as well as his candidates to ensure the correct and long lasting match. Bruce has successfully matched hundreds of candidates with successful client companies. He brings his industry knowledge of Engineering, Construction, and Architecture and a passion for success.
PORTFOLIO
Some Of Our Clients
Walker Hill Consulting partners with a wide variety of construction, engineering, architecture, and development firms. We work with both employers and professionals, identifying the perfect fit between a candidate's intangible - and intangible - skill set and an employer's corporate culture and hiring needs. Looking for a job or the right candidate? Let us leverage our vast and always growing network of highly skilled candidates.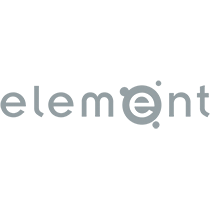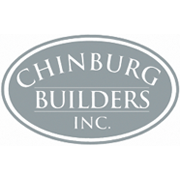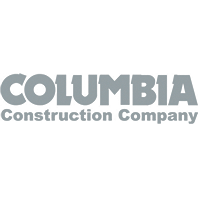 What People Say
Bruce has been wonderful to work with. He listened to and understood our needs, made the process easy for us and suggested a number of perfect candidates for which we could choose from. We will continue to work with Bruce as we grow our company.
I had the pleasure of working with Bruce Kipperman during my job search. Bruce enhanced my resume to make it stand out, set up interviews on my behalf, and helped negotiate my package. Bruce is very personable and very professional, and I have recommended him to other associates.
We recently worked with Bruce at Walker Hill Consulting, and we were very pleased with the experience. He listened to our needs, and took the time to understand the importance of our office culture as well as the job criterion. Ultimately, he brought us a candidate who was well qualified, and an excellent fit.